Dashboards
Drag and drop dashboard builder for your operational needs
Credential Management
Simplify credentialing and re-credentialing processes, ensuring timely, accurate verifications.
Automated Referencing
Streamline references effortlessly, harnessing automation for consistent, unbiased feedback.
Comprehensive Background Checks
Dive deep into candidate histories, ensuring trustworthiness and reducing hiring risks. Integrate with third party background checking services.
Drug Screening Simplified
Ensure workplace safety with streamlined, consistent drug screening processes. Integrate with third party drug screening services.
Streamlined Tax Form Management
An up-to-date library of Government, Federal, and Local tax forms, available at your fingertips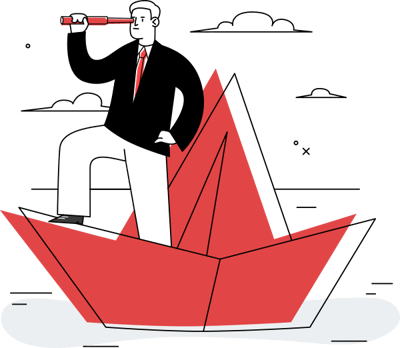 Skills Assessment
Utilize detailed skills checklists, matching the right talent to the perfect role.
Contract Editing
Make contract redlining straightforward, enhancing collaboration and speeding up negotiations. Coming Q1 2024
Custom Web Portals
Craft bespoke candidate and client portals, enhancing user engagement and experience.
Interactive Chat Solutions
Enhance communication via real-time chat, connecting clients and candidates effectively.
Candidate Clearing
Efficiently submit candidates for name clearing, ensuring swift client approvals.
Vendor Management
Streamline vendor interactions, optimizing job requisitions and candidate placements.
Data Collection
Designed specifically for the recruitment and staffing industry, 3B Forms is a revolutionary platform streamlining the candidate onboarding process. This intuitive tool allows recruiters to effortlessly create, customize, and manage digital forms, capturing essential candidate information seamlessly. With a focus on compliance and efficiency, 3B Forms ensures that all data gathered aligns with industry standards, enabling recruiters to accelerate their workflow and place candidates with confidence. Dive into a hassle-free, modern approach to data collection, tailored to meet the demands of today's dynamic recruitment landscape.
Learn More
Document Generation
3B Docs is a powerful Salesforce-native document generation platform. It seamlessly merges Salesforce data to craft precision-driven contracts, invoices, CV templates, and candidate summaries. Comparable to solutions like Conga, 3B Docs revolutionizes how recruitment agencies create and manage vital documents, ensuring a swift, accurate, and professional presentation for every client and candidate interaction. Elevate your document game effortlessly with 3B Docs.
Learn More
Contract Management
3B Sign, crafted specifically for the recruitment and staffing industry, brings the prowess of leading electronic signature platforms, akin to DocuSign and HelloSign, into one intuitive solution. Facilitate smooth and secure agreement executions with one or multiple signers, ensuring rapid document turnarounds. With support for QES electronic signatures, 3B Sign not only streamlines your document signing process but also upholds the highest standards of authenticity and compliance.
Learn More
Candidate and Client Self-Service
3B Portals redefines customization in the recruitment and staffing industry with its intuitive drag-and-drop web app and portal builder. Boasting over 150 pre-built UI components, while also allowing end users to design custom elements, it's never been easier to tailor your digital presence to your brand's vision. Whether creating candidate or client self-service portals, every web app generated offers push notifications and offline support, ensuring continuous, real-time engagement. Transform how you interact with candidates and clients alike, all while encapsulating your brand's uniqueness with 3B Portals.
Compliance
A beacon of reliability in the recruitment and staffing industry, Compliance offers an advanced if-this-then-that rule engine tailored to uphold stringent compliance standards. Delve into detailed company-wide compliance status reports, and gain granular insights with candidate-level visual representations of necessary compliance elements and their current status. Beyond monitoring, our Compliance module excels in managing re-compliance, dispatching automated alerts, and sending timely warnings, ensuring that you always remain a step ahead in maintaining the highest standards of integrity and regulatory adherence. Transform your compliance management with unparalleled efficiency and accuracy using Compliance.
Job Boards & Applications
Elevate your recruitment game with 3B Job Boards, a seamless bridge connecting ATS job listings directly to your client website. Designed with intuitive functionality, our platform enables candidates to effortlessly register and apply for desired positions. Each application not only reaches you in real-time but also automatically creates a comprehensive application record, streamlining the recruitment process. With 3B Job Boards, transform your website into a dynamic hiring hub, ensuring that potential candidates have instant access to the latest opportunities and your team has all the tools to capture top talent efficiently.
VMS
3B VMS stands as a game-changer in the recruitment and staffing landscape, streamlining vendor management with precision. Our Vendor Management System empowers clients to submit job requisitions and broadcast them effortlessly to sub-vendors. These sub-vendors can then readily accept invitations and put forward potential candidates, providing clients with a clear platform to review and determine approvals or rejections. Designed for flexibility, 3B VMS supports both manual and automated workflows, enabling direct client-sub vendor interactions or through the master vendor pathway. Optimize your vendor interactions and candidate placements with the unparalleled efficiency of 3B VMS.